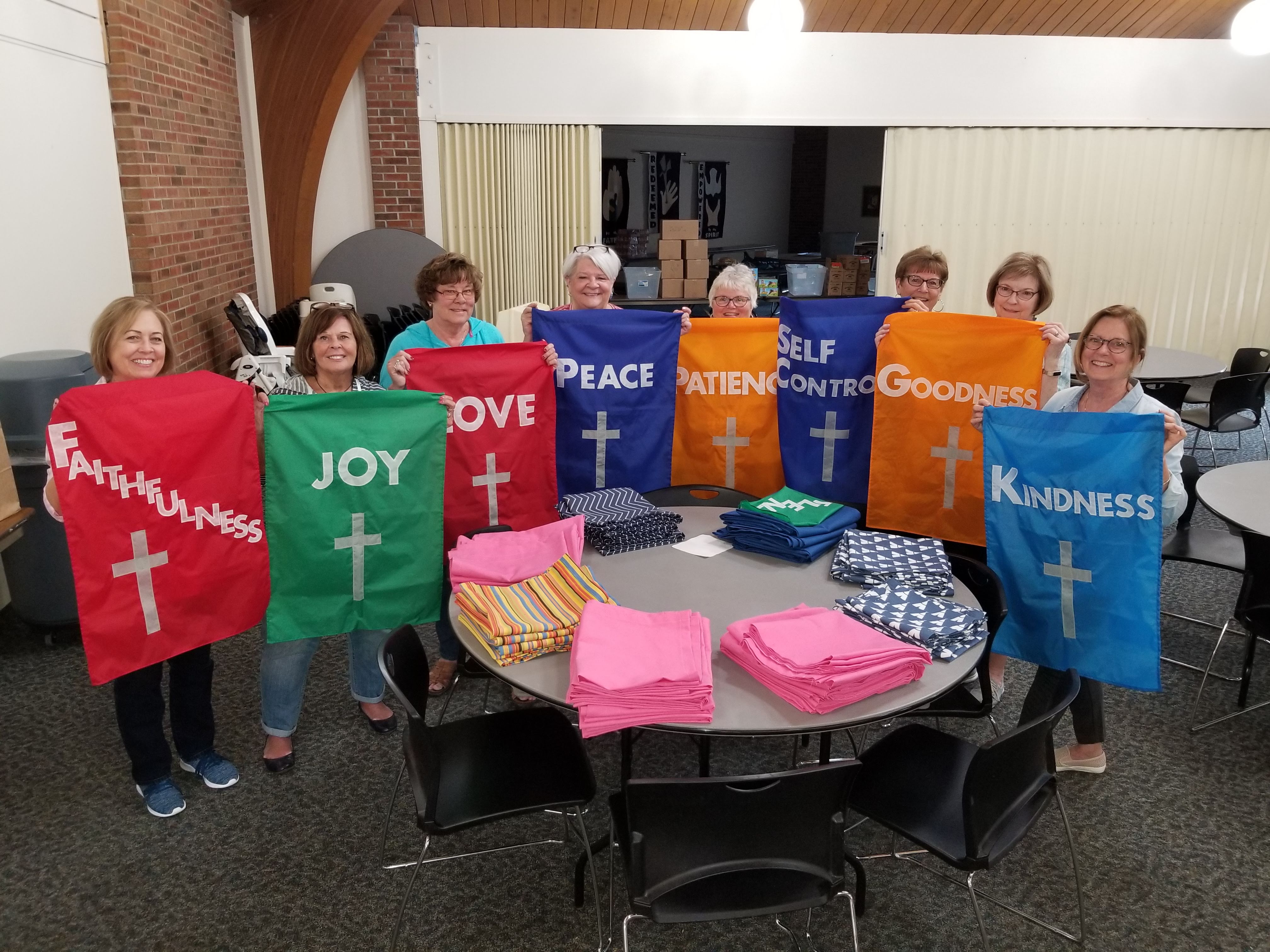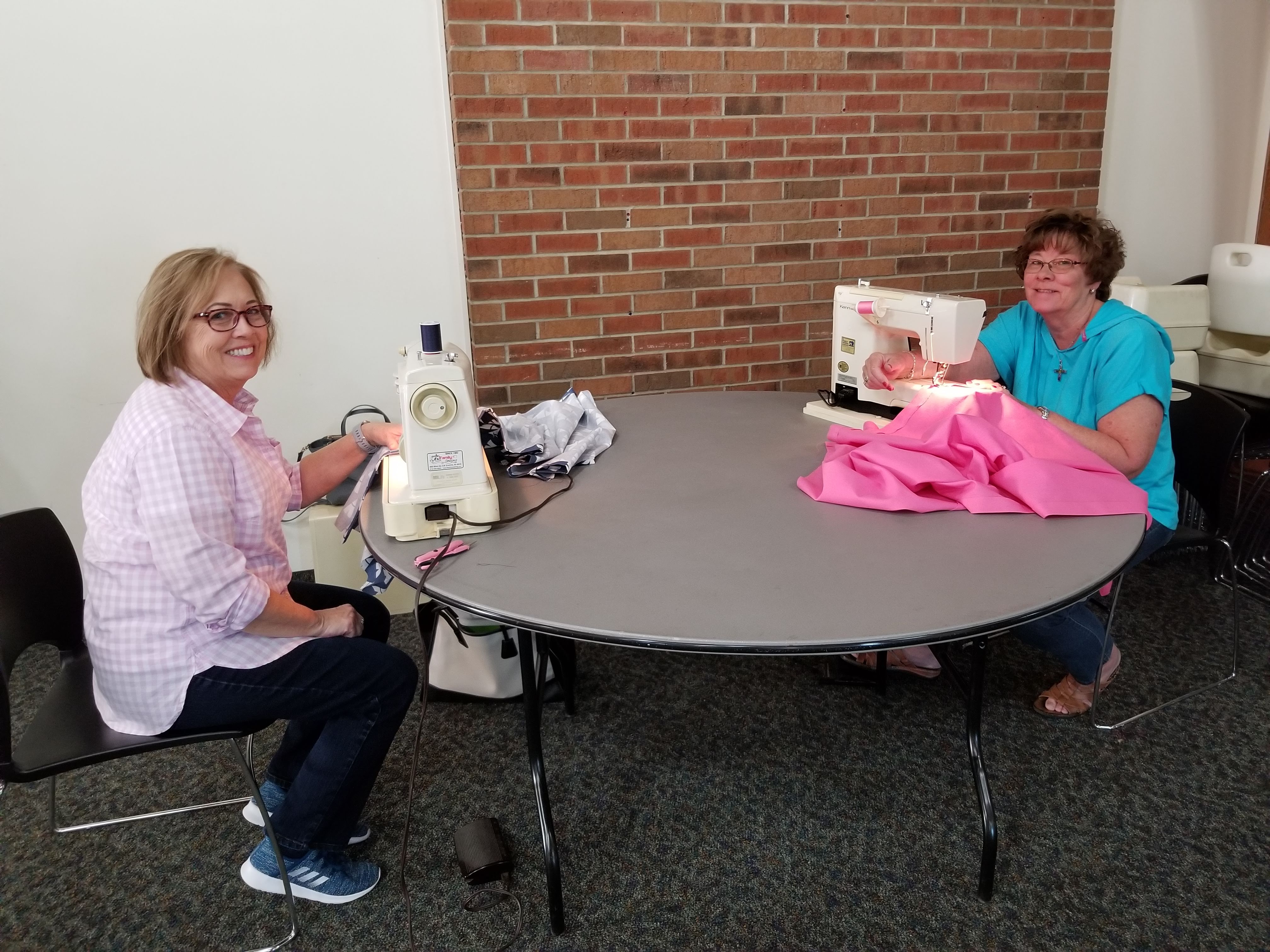 Building Community With Curtains
The speed and eagerness of the responses to the opportunity to serve blew my mind. Some chimed in "I'll bring my sewing machine".  Others, "I can't sew to save my life, but I can iron, I'll be there"…"I can cut, do you need help with that?"
I was copied on all the responses to the email request from Karen Fox inviting a group of ladies to join her for a "Girl's Night Out Servant Project".  The plan: making curtains for the cabins at Camp Concordia (LCMS Camp in Gowen, MI; campconcordia.org) With some younger campers heading to bed while the sun is still up in the long Michigan summer days, these light blocking curtains would be more than a welcome addition.  More restful nights of sleep would mean that these youngest campers would better be able to hear about Jesus!
Karen had gone to the camp as a child, sent her children, and now her grandchildren!  She saw a need, put out the request, and the group was assembled almost overnight.  Those attending came not just because it was a worthwhile cause, but because of their relationship with Karen. (How could God use the relationships that He's given you?)
What came of it was 11 ladies that got to care for and connect with one another both around their shared relationships and their heart for the cause of sharing Jesus through Camp Concordia.
They made curtains for 8 cabins and the concession stand – the 39 windows took almost 60 yards of material!  They also made flags/banners for 9 cabins so that campers, especially the younger ones, could easily identify their home away from home by finding their color.
What needs do you see around you? Your friends are likely more ready than you realize to join you in caring for something you believe in.  You could share the love of Jesus in this way.  You might even be able to invite along someone who doesn't yet know about Jesus.  What do you think Jesus could do with that? 
Let the Spirit help you dream. Karen did.
-Pastor Adam
Camp Concordia: Youth Service Retreat
Below is what Camp Concordia shared on their Facebook page which captured well what took place during our retreat!
"Getting picnic tables out of storage and placed for the summer, repairing the Gaga Ball court, repairing 9-square in the air, picking piles and piles of winter branches, cleaning the dust (thick) off Lodge rafters, putting out the fishing wharf, cleaning and disinfecting all the bunkhouse cabins, hanging new cabin banners (aren't they cool?) and new curtains for all the cabins...THANK YOU Immanuel Lutheran - Grand Rapids, MI and Holy Cross Lutheran - Jenison, MI youth and leaders. This is TOTALLY what people who love a camp do. And all this in less than 24 hours. Crazy amazing.
They also enjoyed some crazy big pancakes and a delightful pizza feast with root beer floats, an amazing worship time around the campfire and s'mores.
On top of all of this, see the one selfie with an envelope being held. That envelope contains a check for over $2,000 - a gift to Camp Concordia's ministry from the people of Holy Cross."
Camp Concordia Director – Dr. Craig S. Oldenburg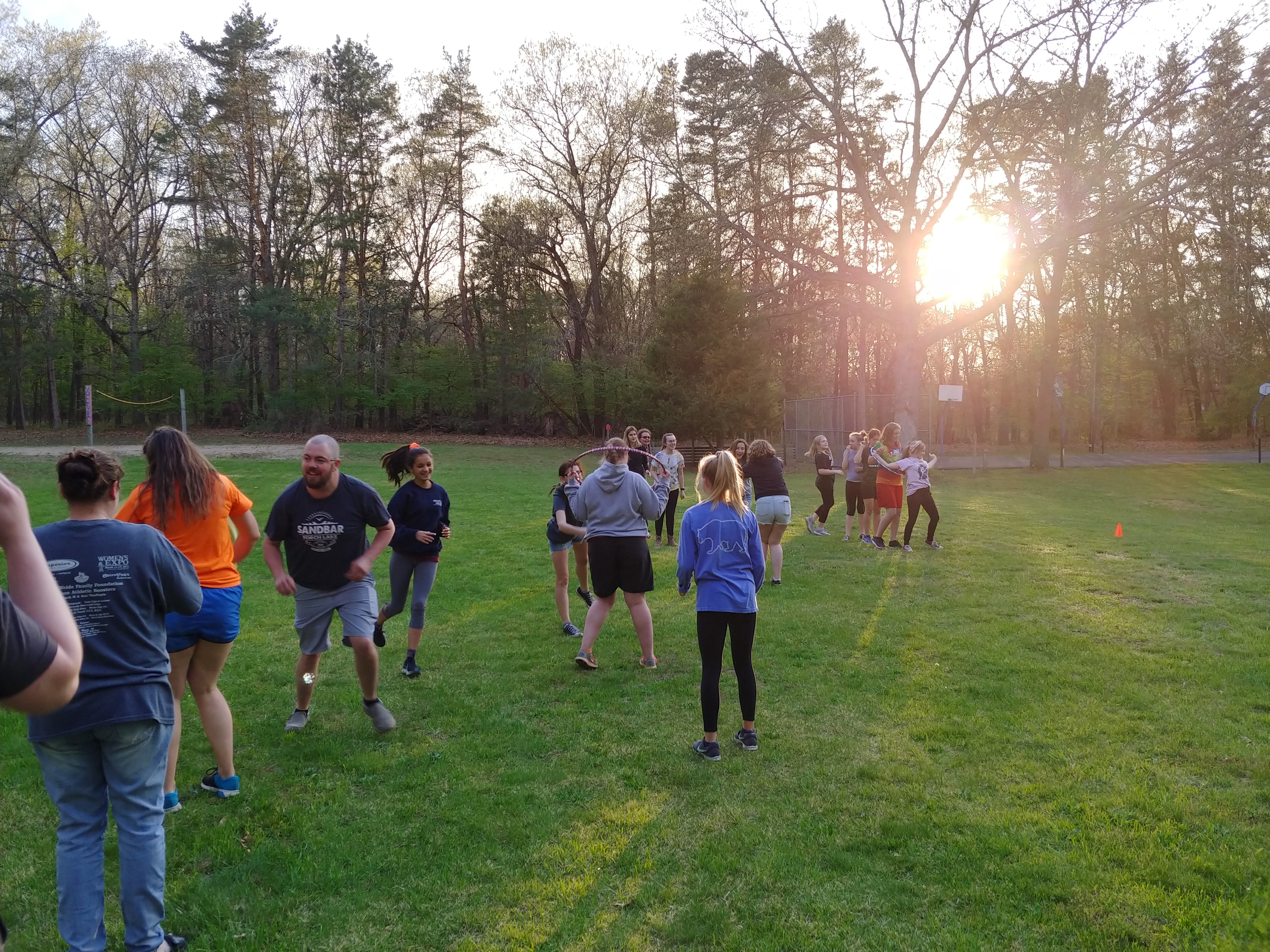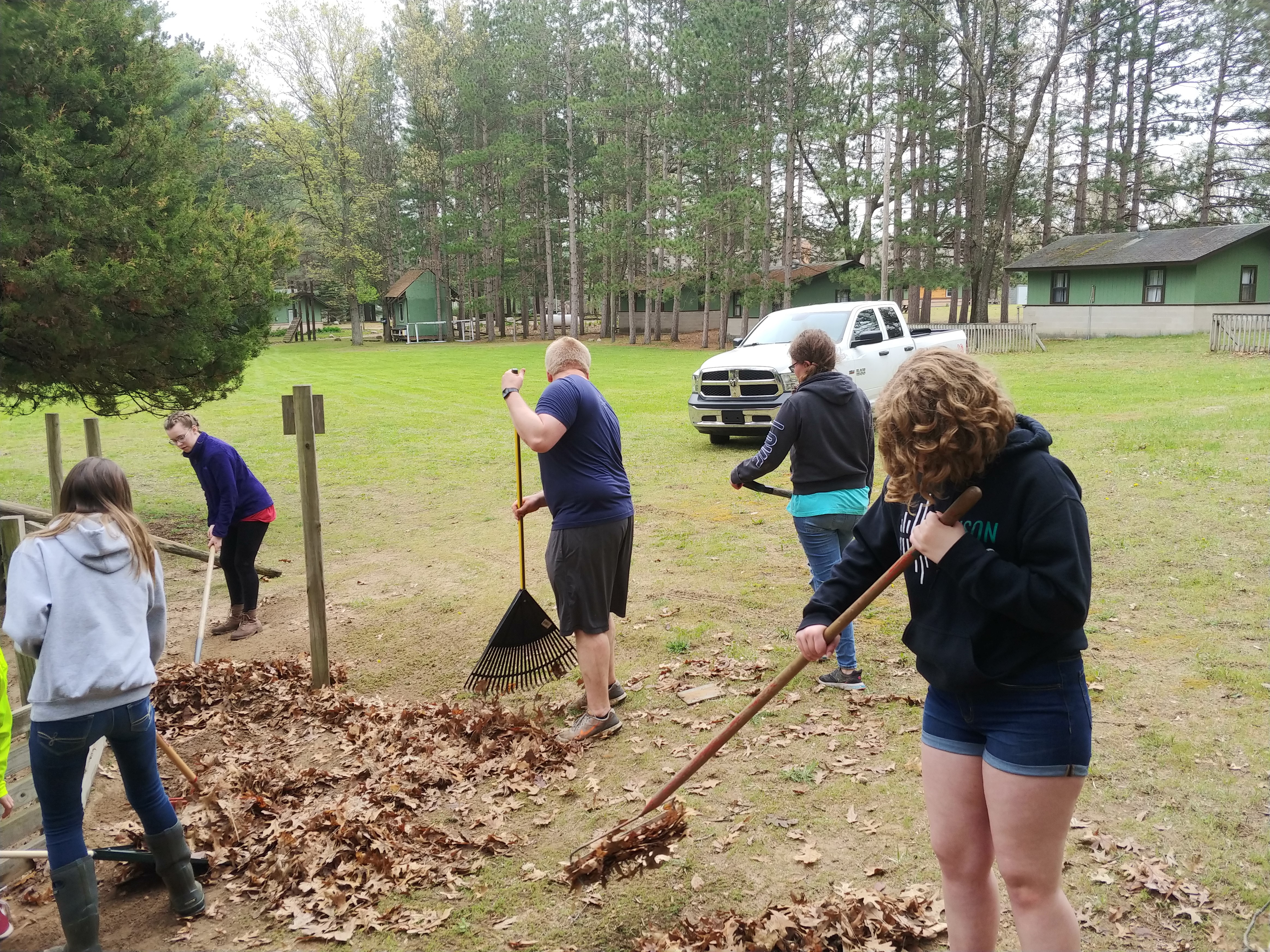 Want To Grow In Faith? Serve.
Want To Grow in Faith? Serve.
We talk about striving to "grow in faith" all the time, but what actually leads to your relationship with God being strengthened?  Lots of things can.  One of them is serving—putting your faith into action.  Those that have served on the Ministry Boards of Holy Cross (Vestry, Deacon, Foundation, Daily Shepherd) reported all kinds of ways that God used their serving to mature their faith.  Here's the what some who served had to say:
"God stretched me, showed me His grace, let me see people through His eyes, and opened my heart to love Him and others more!!"  - Deacon Board Member
"I grew in humility…from seeing what church means to other people, not just me." -Deacon Board Member
"Even though I came on in some reluctance, there was definite value and enjoyment in serving.  It brought me closer to our church." -Vestry Board Member
"As I got to learn other people's needs and troubles, it put my own needs into context and made me more thankful." -Deacon Board Member
"God stirred in me to step up and volunteer to be treasurer. There were times where I had questions, but God always provided the answer. I am so thankful for the talents that God has given me so I could serve in this capacity."  -Foundation Board Member
Are you noticing where God is leading you to serve?
-Pastor Adam