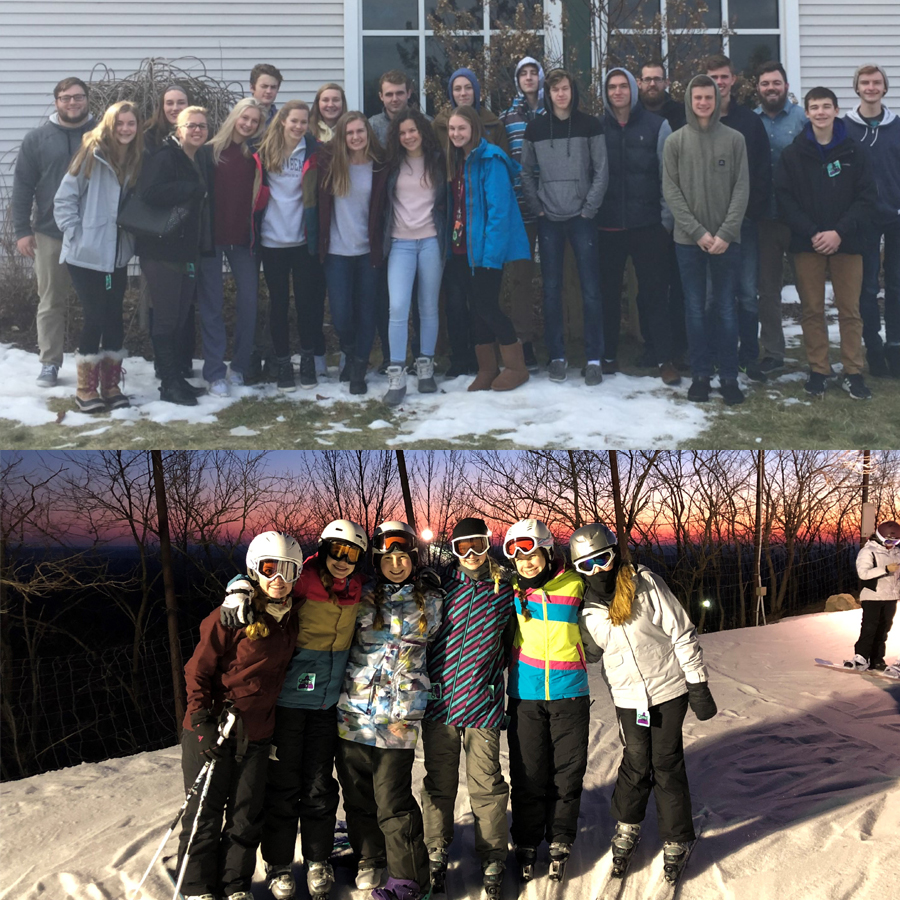 High School Winter Retreat
The last weekend of January 17 students and 5 adult leaders ventured north to Cadillac, Michigan for a weekend of renewal. Thanks to the kind people of Emmanuel Lutheran Church, who gave us access to their parsonage and church facilities, we were able to connect around God's word! Along with our time in God's word we got a chance to ski Caberfae Peaks, hangout with the Emmanuel Youth and worship on Sunday morning.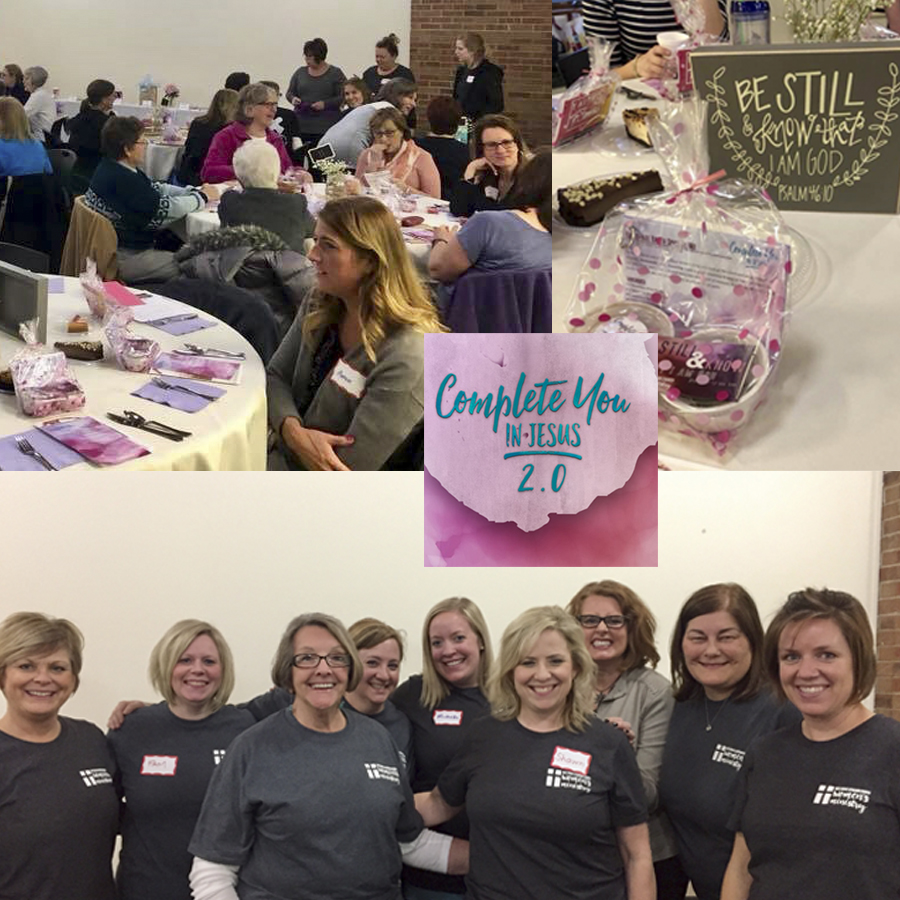 Women's Ministry: Complete You in Jesus
On Friday, Jan 26th, Women's Ministry got to bless 86 women (10 were first time visitors) with an evening of good food, fellowship, and exercise.  With the help of Pure Barre Grandville and speakers Cindy Bultema and Lauren Hanson, they were encouraged to discover how to pursue balance, rest, and wholeness in the midst of life's daily demands. Check out how God worked through this event; here's what a few of the women had to say:
"Very well done. The decorations were beautiful, the speaker topics were relevant, the food was delicious. It was a good mix of inspiration, practical tips and activity."
"It was not only informative but personal…we got to…walk away with something for us to work on."
"The main speaker gave some very good points on how to maintain balance with a busy schedule."
"It was wonderful to be with so many women who can encourage each other as we face many of the same struggles. Very encouraging evening!"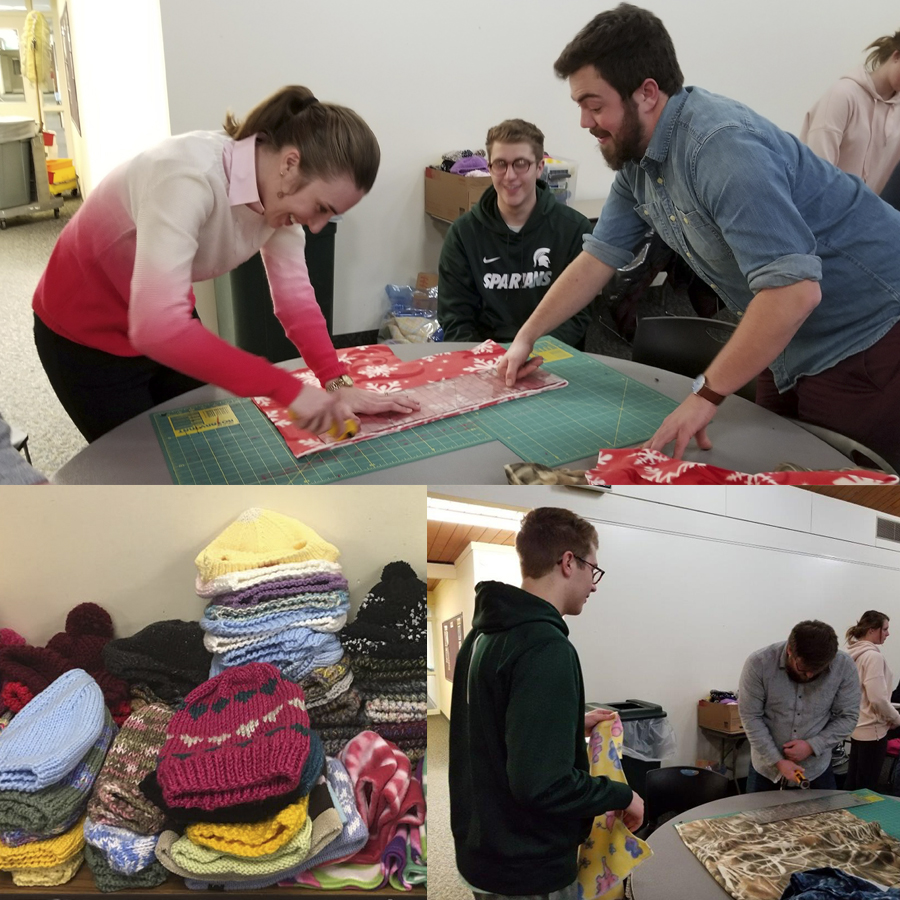 Young Adult Service Event
On January 2nd our young adult ministry got together for a night of fellowship and service. We partnered with "Knitting for others" to cut material that was made into scarves for our January food truck. Several of the young adults that helped with the making of the scarves were able to be present to pass them out at the food truck.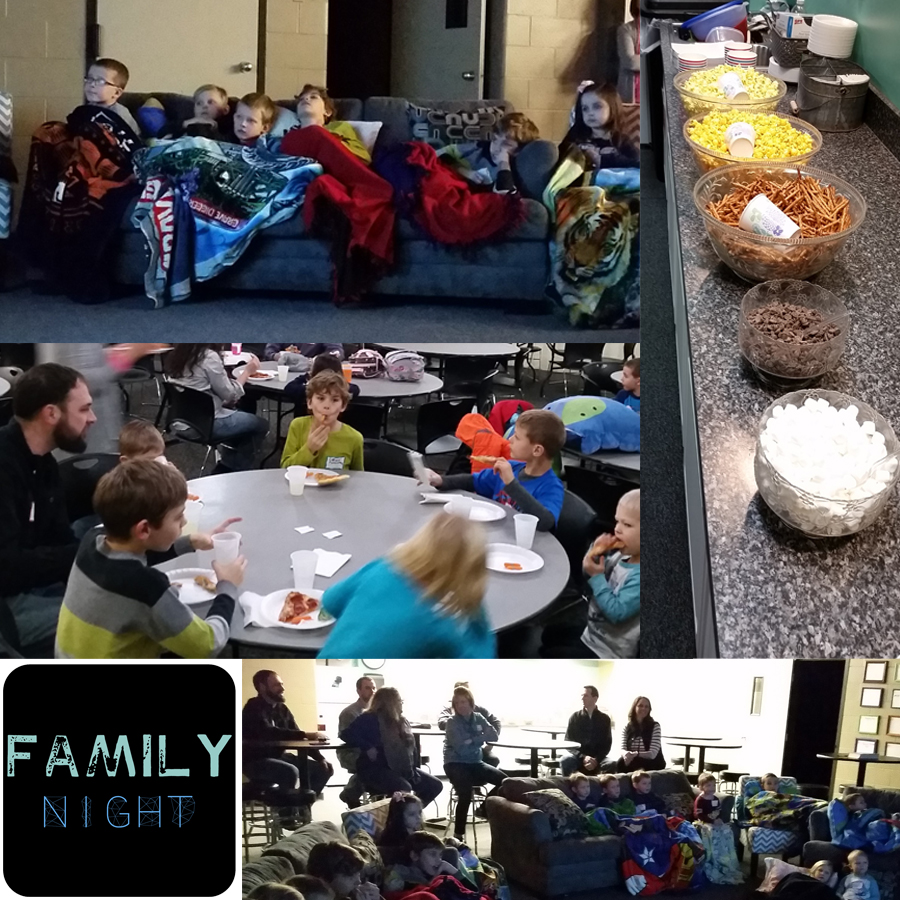 Family Night
 On Friday, January 12, our Young Families enjoyed a fun night of food and fellowship. Six families started the evening with a delicious meal followed by fellowship time with other parents and kids. We enjoyed a family friendly movie, The Peanuts Movie, and a 'build your own' snack bar. Please join us for our next Family Night on April 20.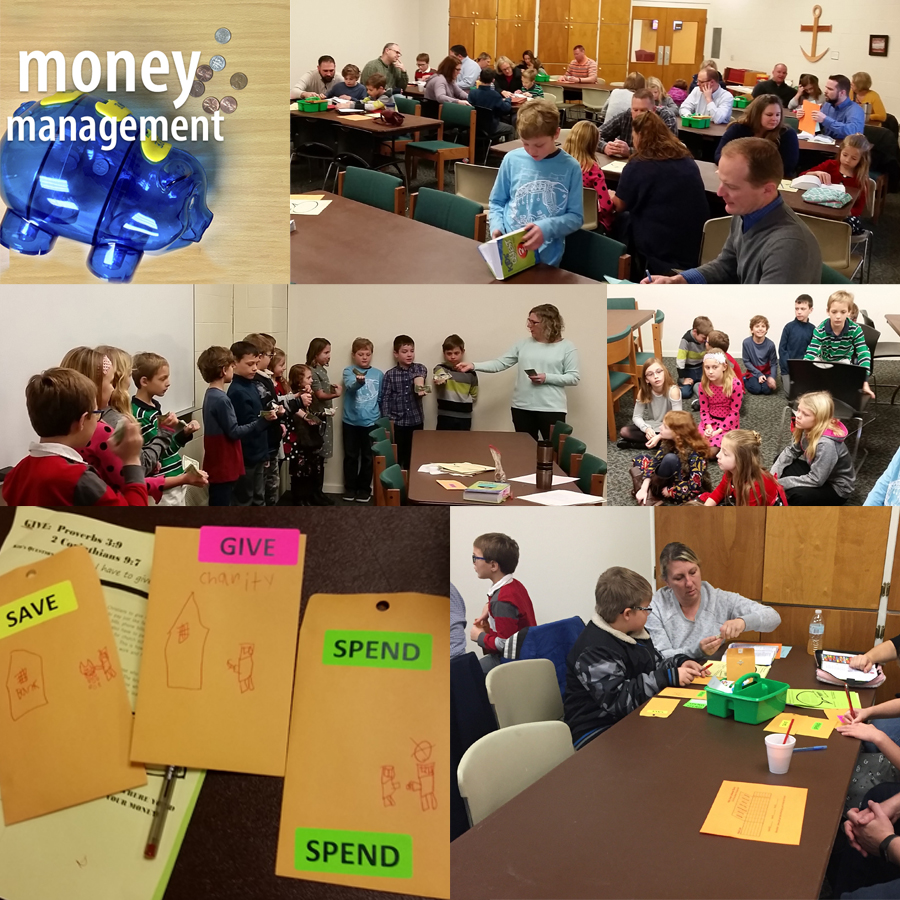 Money Management Milestone
For two weeks in January, Scott and Karen Petzold met with 16 third grade families during the Money Management Milestone. Conversation have started between parents and their children on how they can spend, save and give the money that God has entrusted to them in a way that reflects Godly priorities.
One parent shared that, "This is a great age and time for kids to get involved and be excited about how to use and manage money."