Hand2Hand Ministry
Hand2Hand Ministry has been very blessed with financial support for the 2017-2018 school year.  Because of this, we provided 26 of our Hand2Hand families with an additional food box filled with several meals, healthy food choices and snacks.  We also included an Aldi Gift Card for them to purchase dairy items. 
Christmas is for Sharing
The Christmas is for Sharing trees were full this year with 'wish list' items for nine local families.  Our Holy Cross family responded quickly and soon the trees were empty!  Our congregation responded with abundance!  What a joy it is to bless others at this special time of year!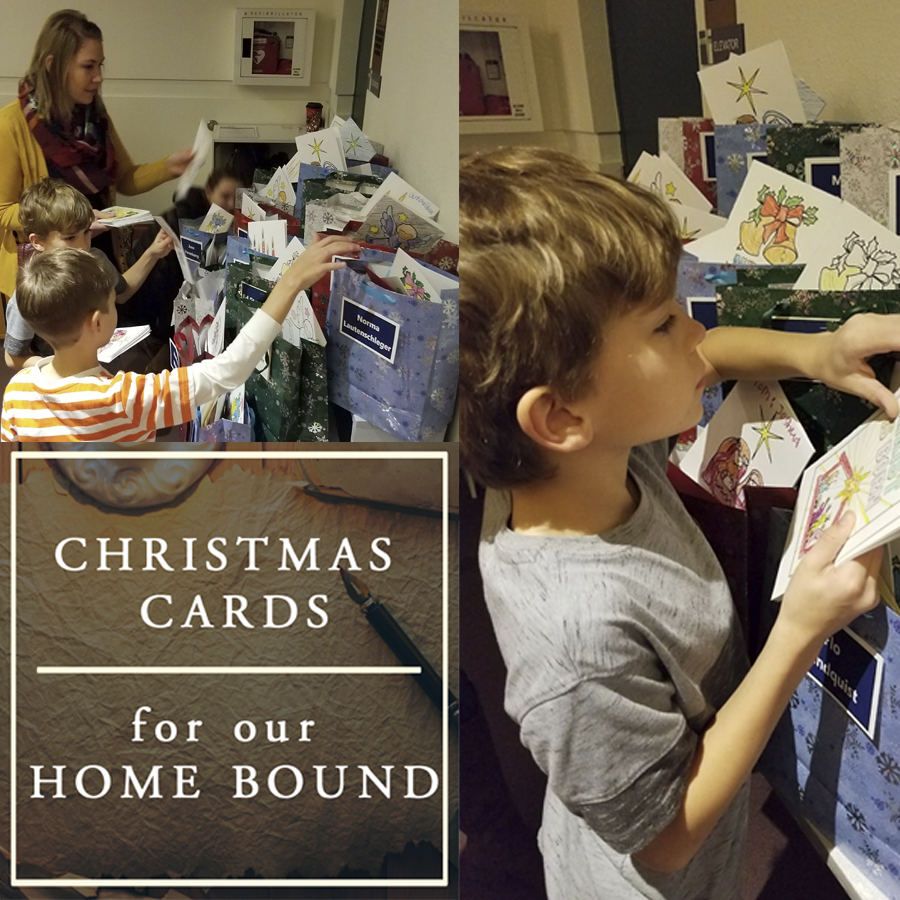 Card ministry for Our Homebound
Christmas Cards were collected for 21 of our congregation members who are unable to join us in worship. Our Sunday School kids were able to decorate and write a special message in 66 cards that were then added to the other cards. They were delivered personally by our Pastors as a gift of love from our congregation.    Thank you to everyone who helped make this a special Christmas for these special people. 
Children's Christmas Celebration
On Sunday, December 3rd, our youngest congregation members shared the story of Jesus' birth. We experienced a compilation of songs sung by our Sunday School kids, Children's Choir, Confirmation Praise Team and Youth Praise Team. Along with song, a number of our youth recited Scripture verses that told of our Savior's birth. We wrapped up our celebration with inviting families to come forward to decorate our trees with Chrismons (biblically themed ornaments).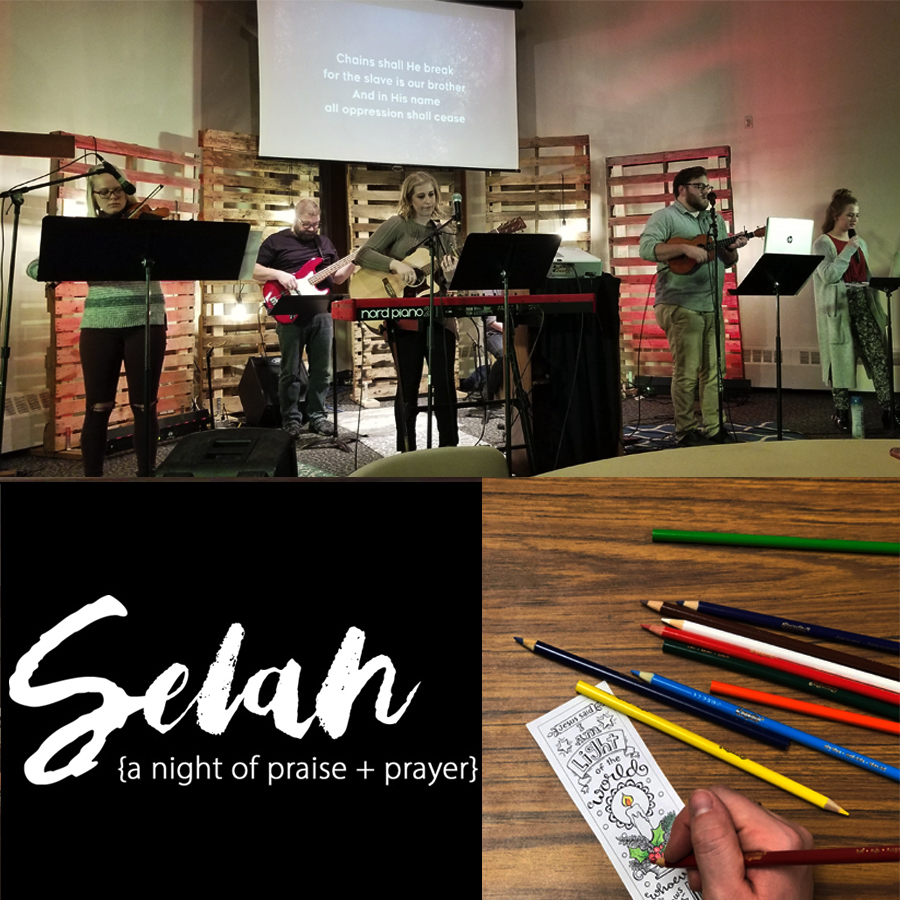 Selah—A Healthy "Pause" during Christmas Craziness
On Dec. 10th, over a hundred people found refreshment during all their Christmas preparations as they took time to "pause" and "reflect" at Selah. ("Selah" is Hebrew for "pause and reflect").  Those classic Christmas songs just never get old, but the unique instrumentation gave them a fresh feel.   Singing together was a definite highlight, but participants also appreciated that they were resourced and guided through 10 minutes of individual prayer time.  Resources included both opportunities to color scripture-based Christmas bookmarks as well as prayer & devotional prompts.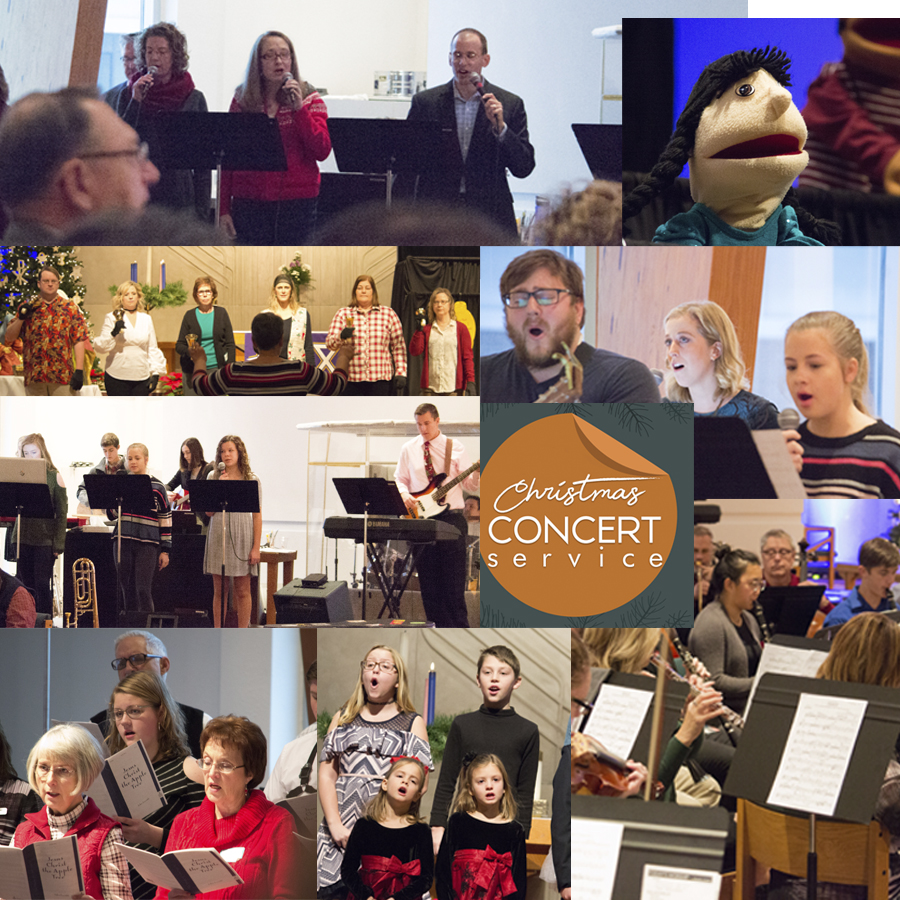 Christmas Concert Service – "One of the Best…"
"One of the best in the past couple years" is how one long time member descibed the Sunday morning service on December 17th. The Fine Arts leaders and volunteers continue to outdo themselves as they offer this Christmas music filled service. Thank you to our A/V team, Organist, Orchestra, Puppets, Handbell Choir, Chancel Choir, Children's Choir, Youth Praise Team, Praise Team, and Selah Team. It also proved to be a great time to welcome guests: 4 families visited Holy Cross for the first time on this Sunday, and 15 people came by invitation of a Holy Cross Member. Well Done!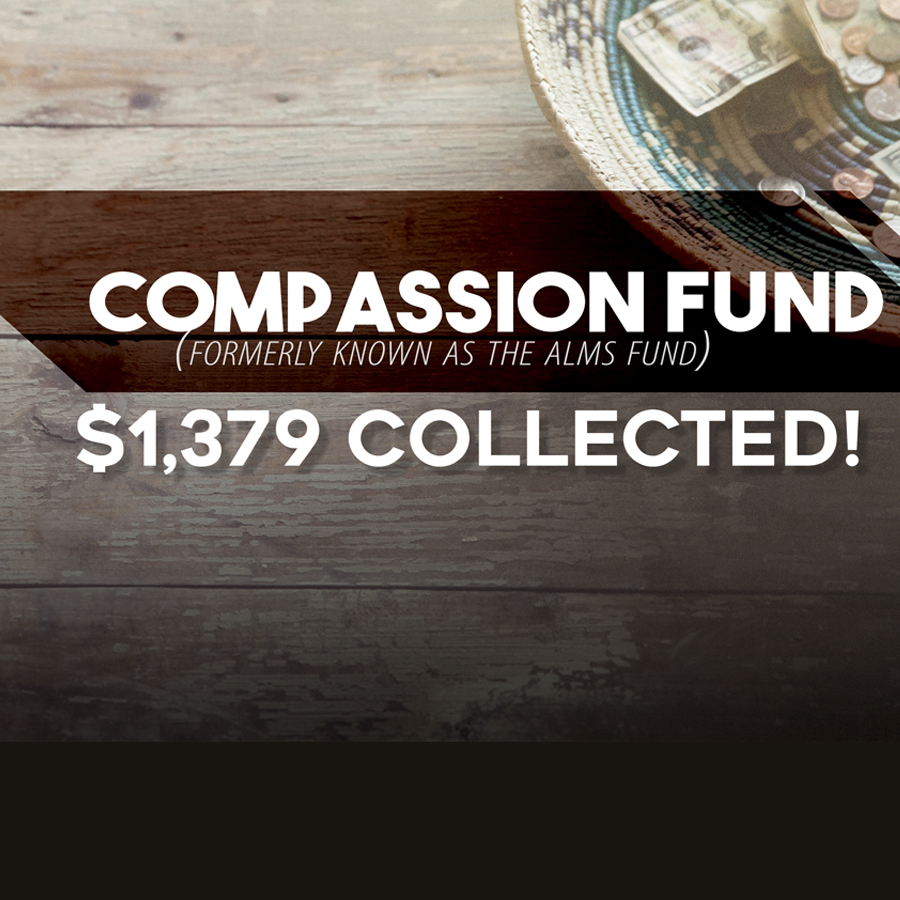 Compassion Fund—$1,379 added at Christmas Concert Service
A core value to growing as a disciple at Holy Cross is "caring for others".  We strive to do this individually and as a congregation.  Our congregation-wide way of doing that is the Compassion Fund, which is used to help meet one-time needs of congregation and community members.  After the door offering at the Christmas Concert Service, we have an additional $1,379 to add to the Compassion Fund.  If you contributed, thanks for your generosity. If you would still like to contribute, please feel free to send a check to the church office, memo: Compassion Fund. 100% of these funds will be used to share the love of Jesus in tangible ways with those in need.