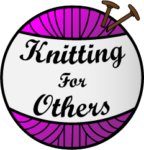 Knitting for Others
This group meets one evening a month (usually the 2nd Tuesday) to work on projects that benefit our community. Both beginners and experienced knitters are welcome.
Food Pantry
Holy Cross houses a food pantry for Love INC that provides food to families in need in our own community.
Hand2Hand Ministry
Hand2Hand Ministries is a resource for children facing hunger over the weekend.  Participants help pack and deliver a backpack of healthy food to these children. This nutrition gives them a greater opportunity to succeed academically, emotionally, and physically.
Food Truck & Pancake Breakfast
Four times a year Holy Cross hosts a Feeding America mobile food truck and free pancake breakfast to help care for our community.
Haiti Mission Support Team
This team coordinates Holy Cross' mission work related to our Missionary, Nora Leon, in Haiti. This involves running the Shine the Light sponsorship program, coordinating with other Haiti mission groups, and keeping the congregation informed about the mission work in Haiti. For more information and ways you can give download the brochure here!
Jenison Serve
Jenison Serve is a day to serve those in need in the city of Jenison.  Service projects may include yard work, repairs, light construction, and acts of kindness. Consider this your one-day mission trip right in your own community!
Mission Trips
Week-long opportunities are provided to serve others throughout the country and world while sharing the message of salvation in Jesus.