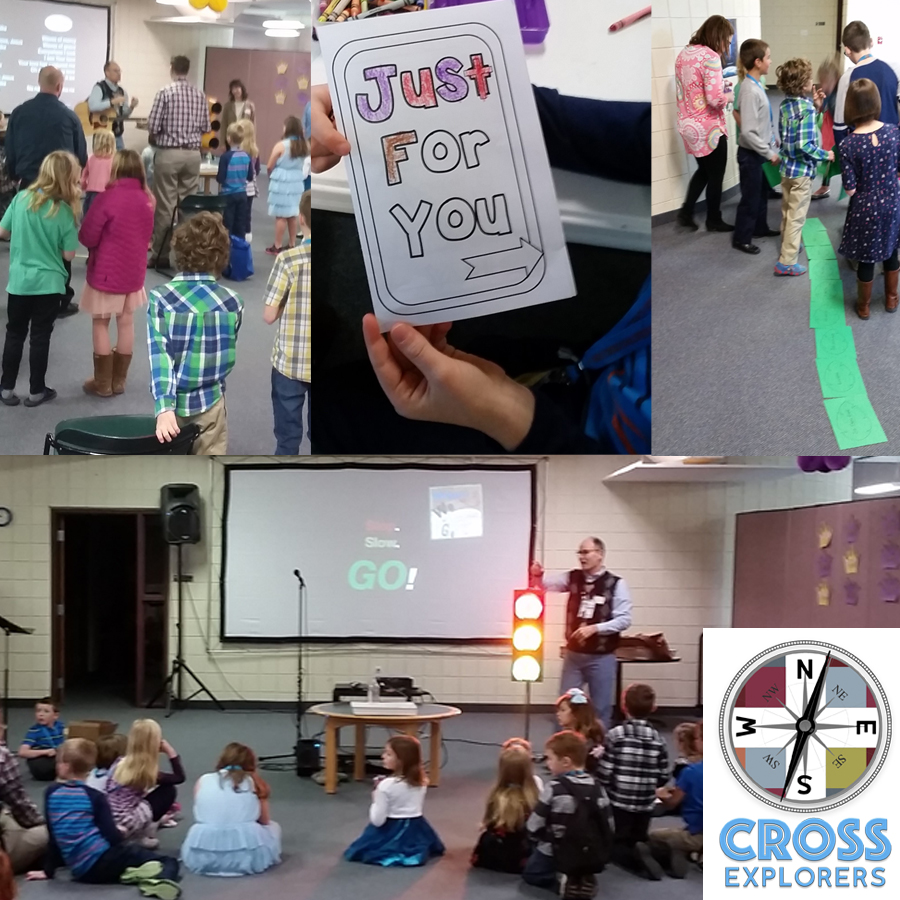 Sunday School
On Palm Sunday we had a special visitor, Craig Oldenburg – Director of Camp Concordia, lead our Sunday School hour. Craig got the kids pumped up about Jesus and the many ways we can share His love. The kids enjoyed singing and learning how we can 'stop, slow down and go' in our faith. The kids worked together in teams during the activity time, which involved laying out the Bible verse for the day and making their way across the palm leaf path. They also made cards to share Jesus' love with a special friend or family member. Our Sunday School year has been full of learning, working together and spreading the word of God. A special thank you to ALL the volunteers that make this experience great for our kids!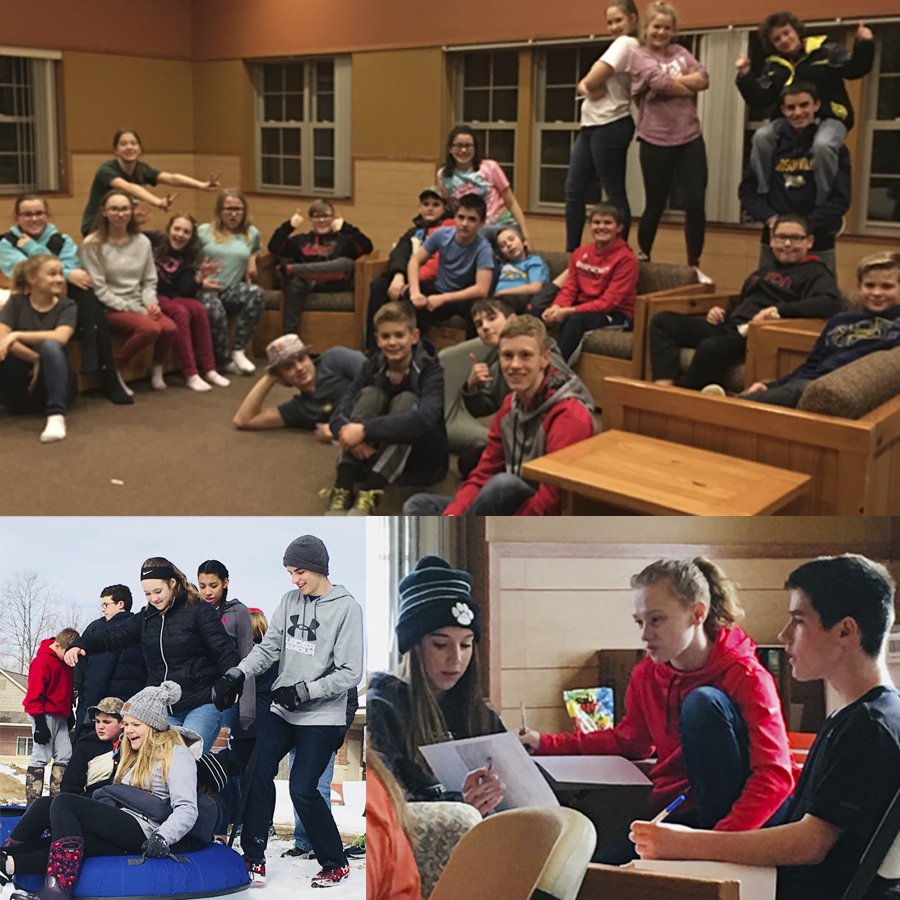 Confirmation Winter Retreat – March 11-13
Retreats are one of the best ways of doing youth ministry. Retreats allow students and leaders the chance to step out of the normal routine of life to focus on faith. This year we focused on the amazing gift of Baptism and all the blessings we receive as a child of God. Along with growing in faith, Cran-Hill Ranch offered us a weekend of fun winter activities, a great lodge to meet in and amazing food to keep us going.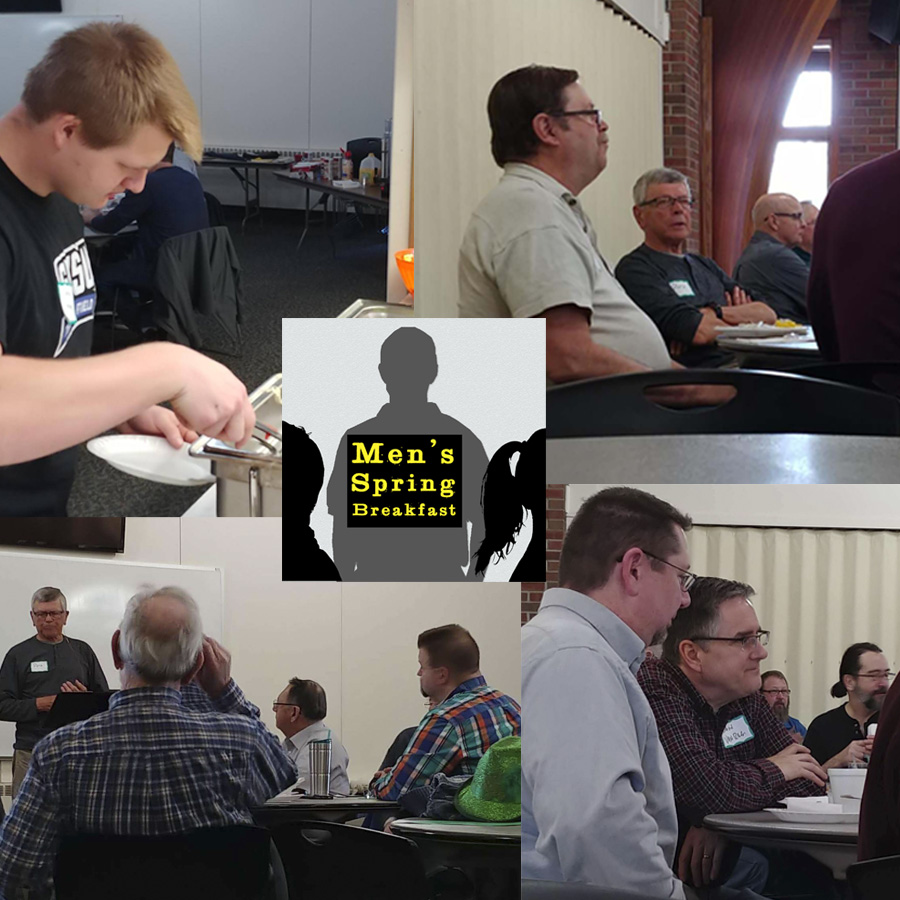 Men's Spring Breakfast – March 17
Once again, a group of men gathered for an amazing breakfast, great conversations and a chance to apply God's word to their lives. Pastor Larsen unpacked the three characters of the Prodigal Son Parable: A Father and His Two Children. Here are two quotes from men who attended:
"We need to have mornings like this!"
"It was great to be with men who have such a great desire for their children to follow Jesus."
Thank you to Pastor Larsen for your leadership and the men who prepared and served our breakfast!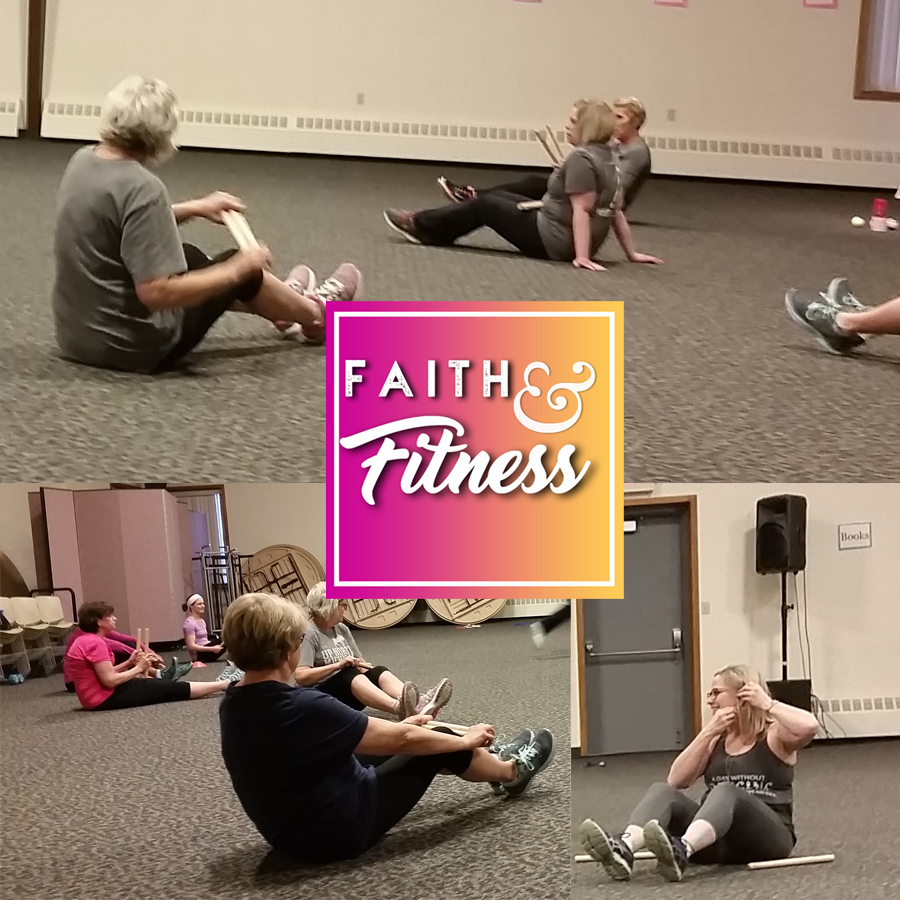 Faith and Fitness Promotes New Connections
Getting connected with other Christians…knowing others and being known…is an essential step on the journey of following Jesus. It is in community where disciples are made. Through those relationships, people care for others, invite others to serve with them and dig into God's word together. Faith and Fitness provided a great opportunity for not only fitness but those kinds of connections. One participant summed it up this way: "[I provided me with a] sense of community with ladies I don't normally connect with".
If you're not feeling well connected, get in touch with Kelli McCready, Director of Connections Ministry, by calling the church office. It is her joy to help you get connected and take next steps in following Jesus.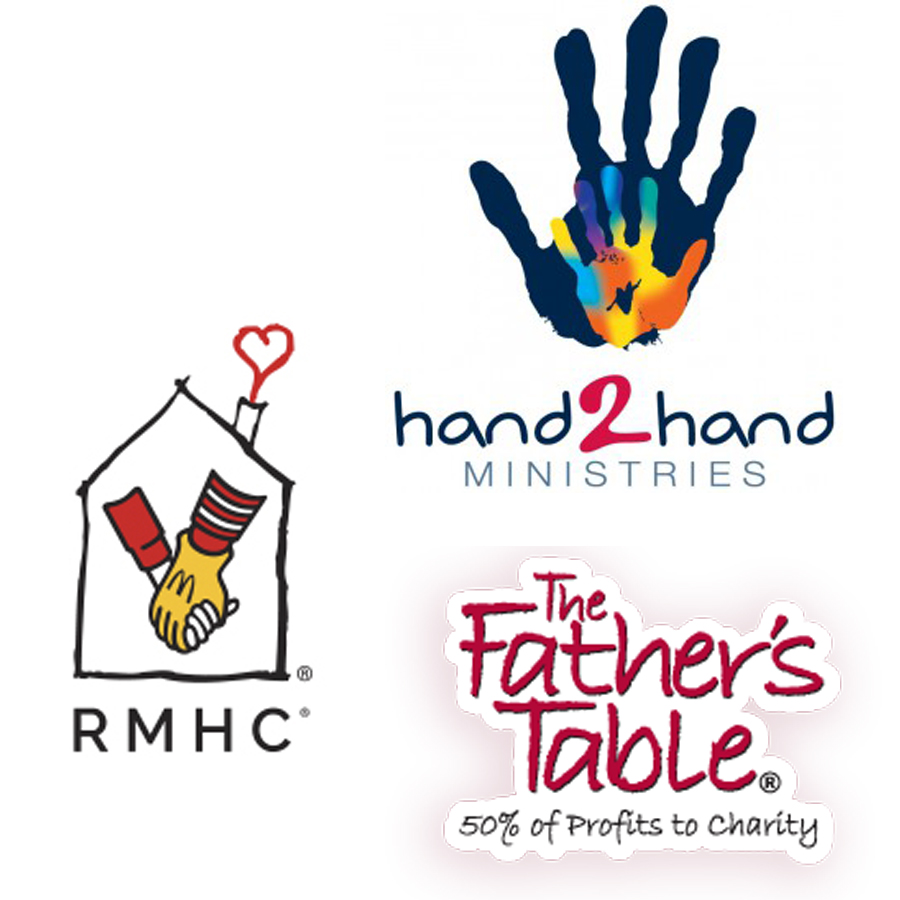 Hand2Hand Ministry
Did you know that it costs $200/year to feed just one child through Hand2Hand Ministry? Hand2Hand Ministry exists because a hungry child hurts and the weekend is a vulnerable time for any child facing food insecurity. Holy Cross has been very blessed to have received financial support from our congregation and local organizations who choose to partner with us to help in our efforts to reduce childhood hunger. Many of our congregation members have generously supported this ministry from the very beginning. The Father's Table, a non-profit organization that supports women's and children's charities worldwide, has supported Hand2Hand since 2010. This year Ronald McDonald House Charities, together with the Owner of our local McDonald's, joined us in our efforts to end childhood hunger. Jenison Public School also does a change drive each year and a portion of that drive supports our children at Bursley Elementary School and Jenison High School. Would you like to join us in helping reduce childhood hunger?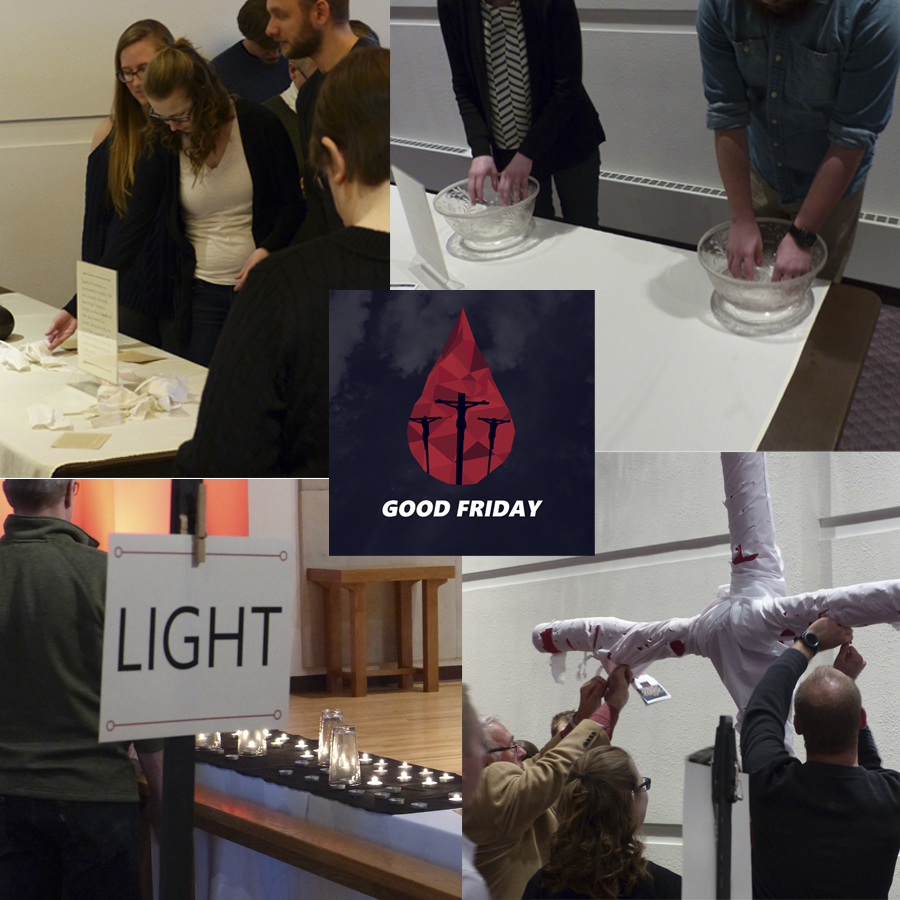 Good Friday—A New Approach, Gives New Perspective
"As we drove home from tonight's service, [we] reflected on how spiritually moving it was!  Every act of worship, from the hymns sung to the scripture verses to the personal station visits, powerfully spoke to each of our hearts as we reflected on our Savior's ultimate act of LOVE for us!"  -Long-time members of Holy Cross
"I've been to a lot of Good Friday services over the years, but this was one of the most powerful." -Guest, visiting from out of town
"I found it really meaningful to put out the candle myself…representing how Jesus' life was ended for me." -Long-time member of Holy Cross commenting on the interactive station where worshippers reflected on Jesus, the light of the world, being extinguished
This service was intentionally planned as something different than years past in order to help our congregation grow during this intentional interim between senior pastors. Such new approaches now help us be more ready to be flexible with the changes that will come when we receive our new Senior Pastor. Many were understandably nervous about trying something new, but as evidenced by the reflections above, new blessings were found. We look forward to the other new blessings that God has ahead for us!