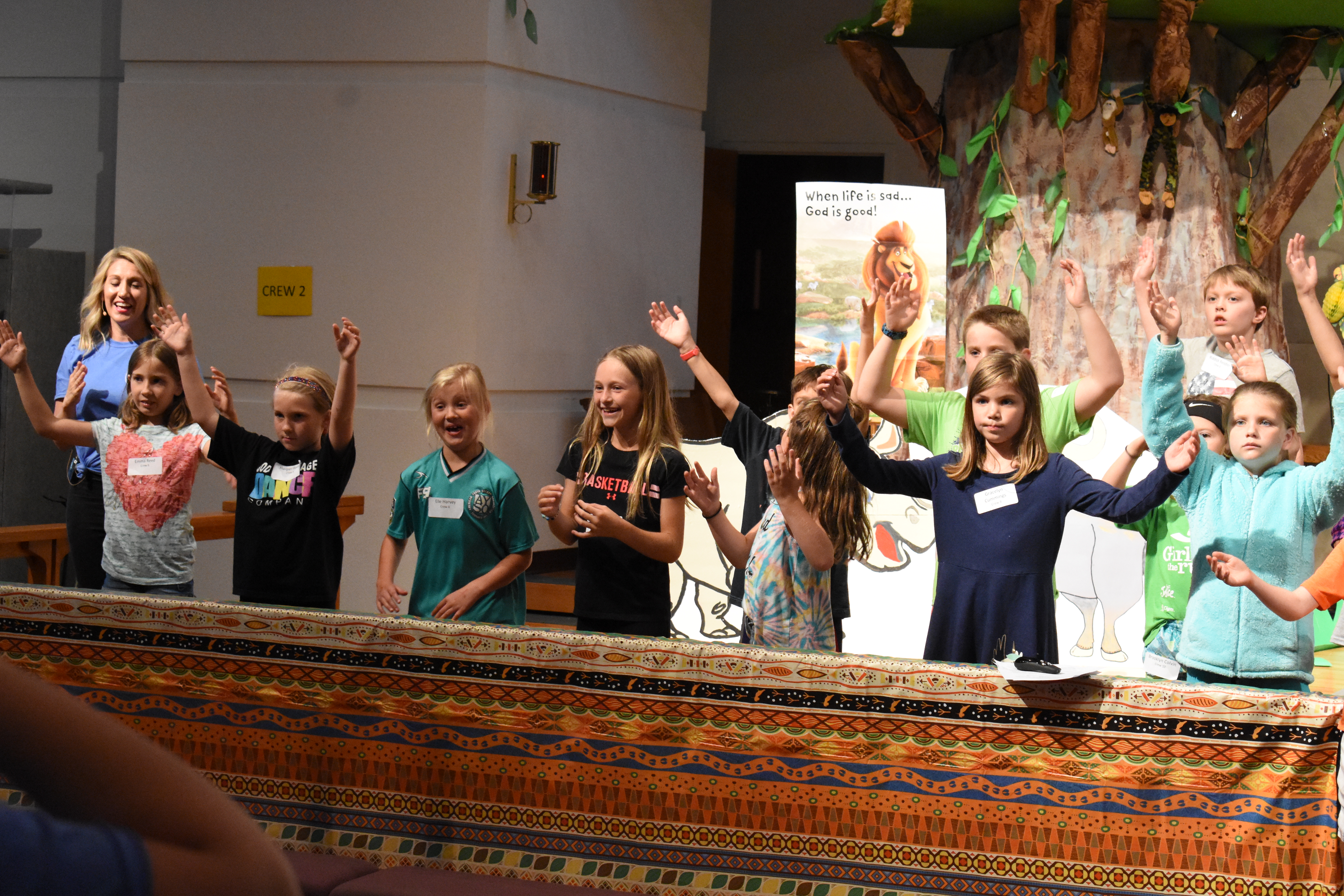 Vacation Bible School
On June 17-20, over 180 kids and 70 volunteers enjoyed a week of learning, singing, and experiencing that "When life is wild…God is good!"
I don't have any way to know which child is a strong believer, a wavering believer or a 'never heard God's word'. Here's what I do know: welcoming 181 kids to enter our doors at all stages of their belief was encouraging, but watching 181 kids walk out our doors excited to share their evening with their parents/caregivers was inspiring.
Also, inviting parents/caregivers to experience the last night's closing program was even more moving. When those 200+ kids/volunteers yelled, "God is good" they were sharing the truth about Jesus with ALL those parents and caregivers.
We expanded our 'reach' by having parents also enter those doors and hear God's word (maybe it has been a while for them, maybe they attend church regularly, either way, God will use it!). We were able to reach 124 non-members in our community.
Our kids even raised $488.24 towards our two Haiti Missions Teams that will serve in 2020. God was at work in the hearts and minds of all who attended and volunteered during the week.
Submitted by Heather Pytlowanyj
Learning to Roll with What Life Throws at You
Murphy's Law states that, "Whatever can go wrong, will go wrong". Often when leading a mission trip, what can go wrong usually goes wrong. For our team of 22 students and 5 adult leaders what went wrong was a thunderstorm, a grill misfunction, a skill saw cord, a missing set of van keys, termites, and crashing someone else's pool party. Despite these and a handful of other challenges we were able to remind one another that we have a God who says "but".
"But God, being rich in mercy, because of the great love with which he loved us, even when we were dead in our trespasses made us alive together with Christ. By grace you have been saved." – Eph 2:4-5
It was by the grace of Jesus that patience, endurance and successful projects were experienced on our mission trip. I give thanks to God that he worked our team together into a grace filled community during our trip. It was by the grace of God that allowed us to roll with whatever challenges we had thrown at us.
Written by Jim Hueseman, DCE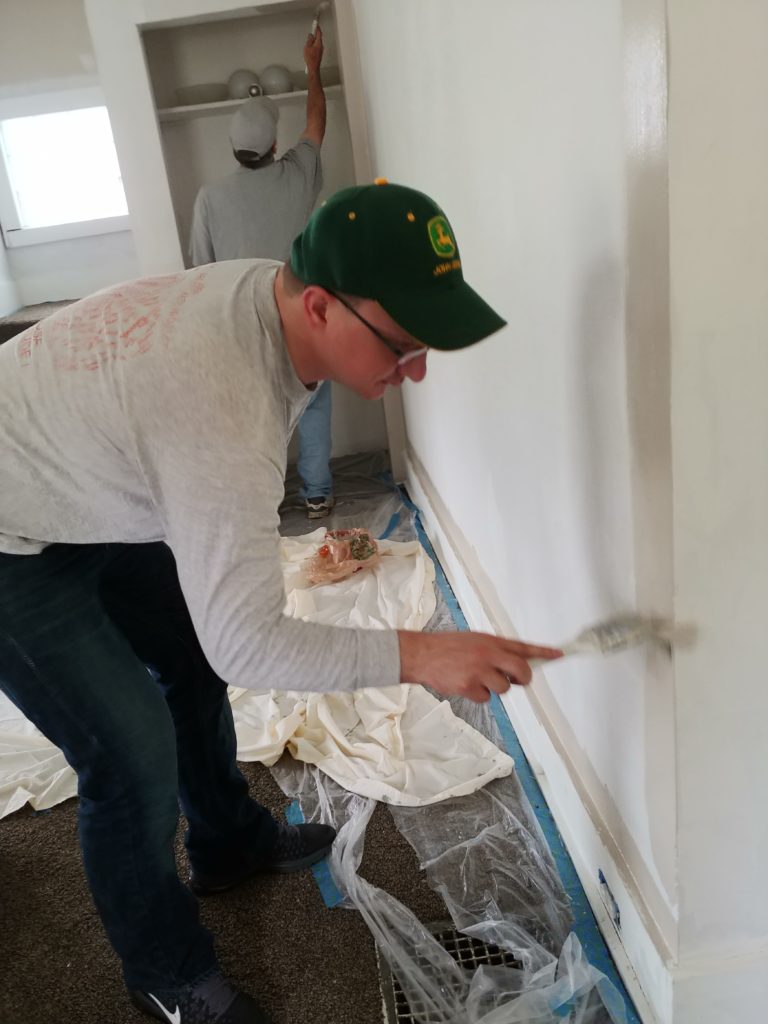 Taking a few hours to serve
Gathering in the church parking lot on a Saturday morning, it became apparent that good stuff happens when guys get together to serve. As we waited for the final member of our team to show (cough… Pastor Adam)… guys began to shake hands and introduce themselves.
This was the point of the men's work day – for guys to make connections while doing a good work for others. From this starting place of getting to know other brothers from our church community, we traveled downtown to paint the first floor of a home soon to be filled by a family needing affordable housing.
Throughout our commute and working together guys became more familiar with one another. They came away appreciating that they now have another familiar face and person to connect with here at Holy Cross.
Submitted by Jim Hueseman, DCE