Support for the January Food Truck
Young Adult & Knitting for Others
On January 17th, the Young Adult Life Group partnered with the Knitting for Others group in preparation for our most recent Food Truck, which was held January 26th. Knitting for Others have annually contributed scarves, hats, and mittens/gloves for the food truck and been able to distribute at least one item to each attendee. This year was no different. The two groups teamed up to make 164 scarves. Knitting for Others also spearheaded a congregation wide mitten drive to collect items to be distributed. In total, 164 scarves, 139 hats, 25 head bands, and 130 pairs of mittens/gloves were provided to help keep people warm this winter. Holy Cross served 108 families, which represent more than 330 people
-Tyler Osmun, tosmun@holycrossjenison.org
Sunday School
Our mission is to grow in faith, care for others and experience community. One of the ways that we do that with our youngest members is to perform service projects throughout the school year. Our Sunday School kids have completed many service projects, which have included coloring bookmarks for chemo patient care packages and coloring Christmas cards for our Homebound members. Their most recent service project was in support of the January Food Truck. Our kids assembled 450 care packages to be distributed to the Food Truck attendees. The packages included bandages, cough drops, mints, hot cocoa, tea and notes of encouragement. Look for more service projects coming from the hands of our youngest members.
-Heather Pytlowanyj, heatherp@holycrossjenison.org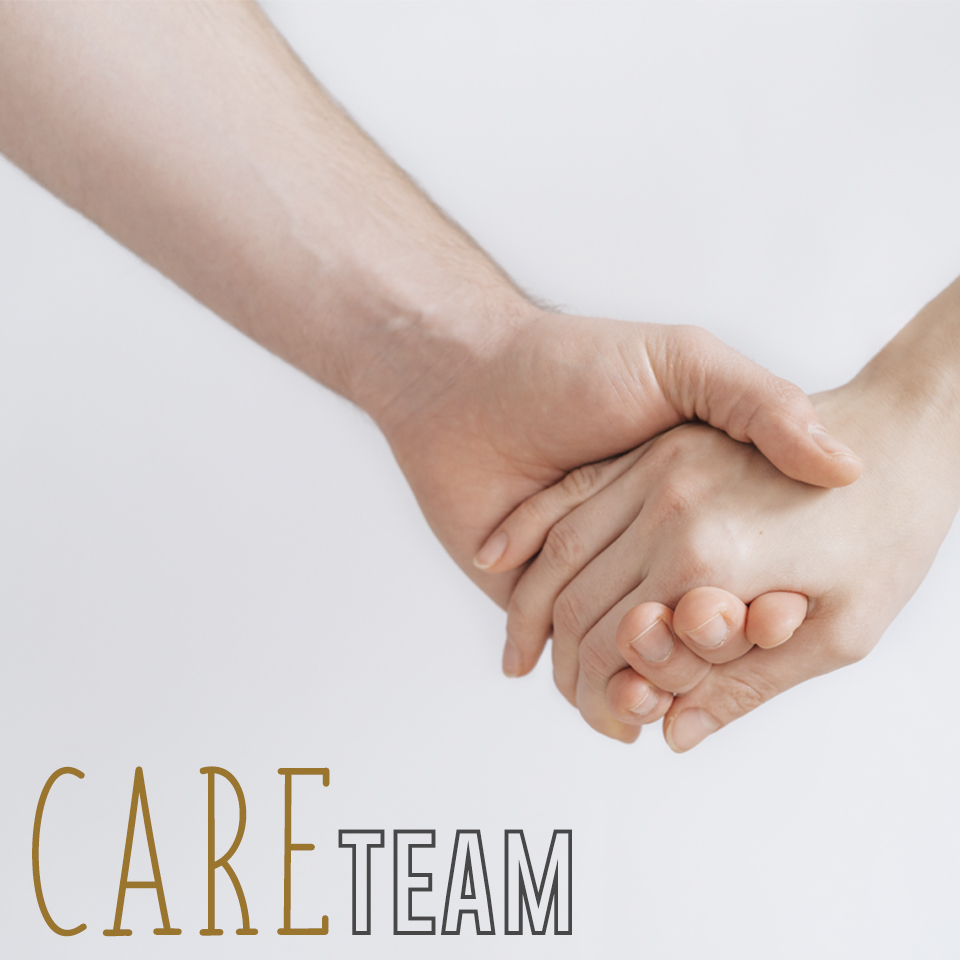 Care Team
Our pastoral vacancy created the need for and an opportunity to create the Holy Cross Care Team. This team reaches out with personal visits, phone calls, emails, and follow up those in the Holy Cross family needing care. These include:
• Hospitalized and post-hospitalized individuals
• Homebound members when Pastor Larsen is away
• Grieving families/individuals, and
• Those we have not seen in worship for some time
We work closely with Pastor Adam and our Deacons to coordinate our efforts. Since September, when the Care Team was formed, we have had contact with over 75 members needing the caring touch of Jesus.
Two of our Care Team members describe their experience:
"From the moment I was asked to be a care team member I realized this was a God-calling. This team has given me the opportunity to share love and concern to many of our church members in difficult times with a listening ear and to show empathy and warmth. It is a blessing to do this work during the vacancy time, affording appreciated assistance to our church staff. This has been a personally rewarding time for me." - Ron Hadley
"I have been humbled as I have been invited into the lives of those I contact. As people experience change, hardship, uncertainty or loss these open windows into their lives on a more intimate level. Jesus says we will see His Kingdom when we care for those in need. My contacts help remind others of the great love our Savior has for them. When we reach out to others, we make the person of Jesus and His love real. I have been blessed to hear from those I have contacted that they were thankful for my contact and felt deeply moved that a member of their church family cared enough to check in with them. I believe that Jesus uses our conversations to heal and grow his Church here at Holy Cross and in our community for His purpose. For that, HE is to be PRAISED!!!" - Pat Mansel
If you would like to join our Care Team, please contact Dennis Dressler. This ministry allows those involved to be the voice, hands, and touch of Jesus at a critical time in the lives of those needing care. Training is provided so you will be comfortable being part of the team.
-Dennis Dressler, ddressler@holycrossjenison.org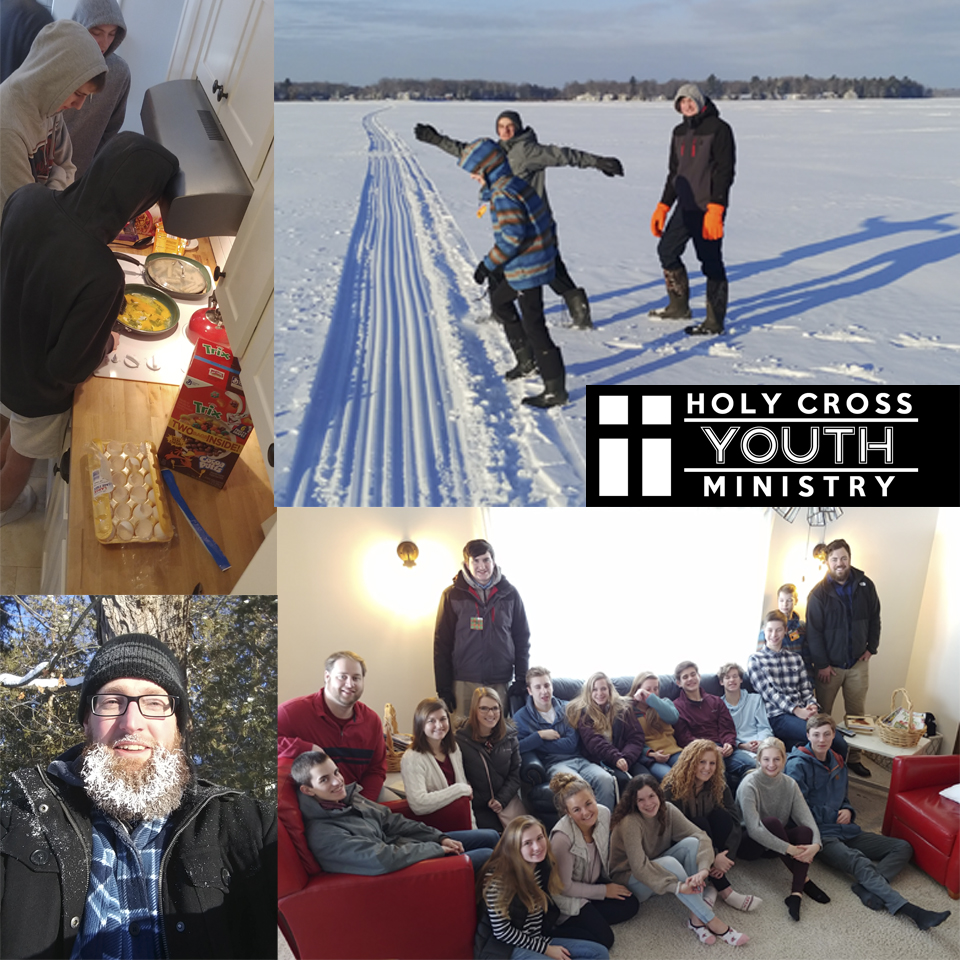 High School Winter Retreat
Renewal was the topic and goal of this year's high school winter retreat. We had the great opportunity to rent an Airbnb home on Lake Mitchel in Cadillac. The location provided us with a great setting to get away for a weekend in God's word and time together as a youth ministry. Our time in God's word allowed us to get into the nitty gritty of God's gifts of renewal that we have in our Baptism and the Lord's Supper. Students have also been inspired to be renewed in God's word as they are now doing together a Bible app reading plan of the gospel of John. Thanks be to God for allowing this weekend of renewal!
-Jim Hueseman, dcejim@holycrossjenison.org