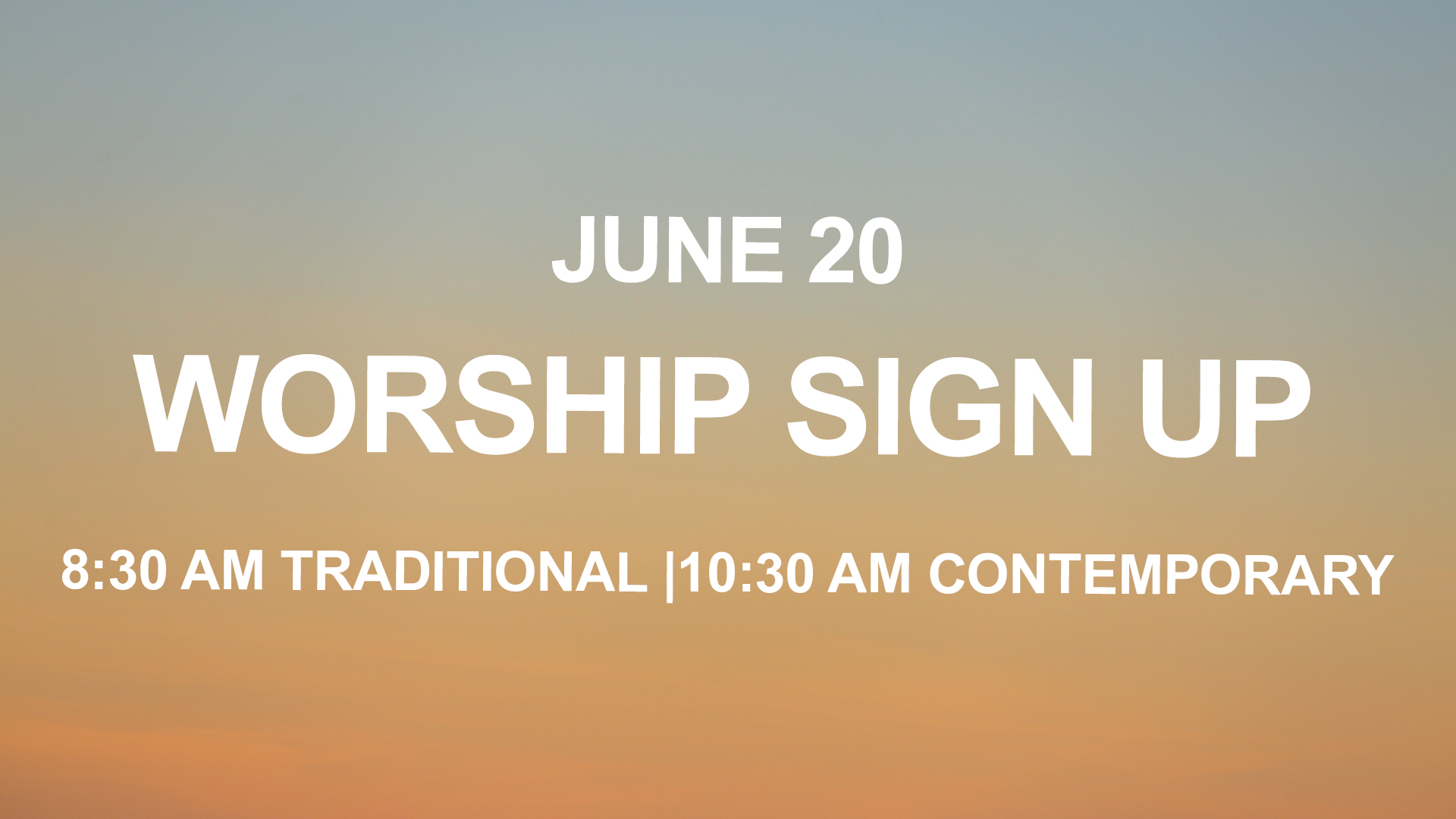 Worship June 20
Gathering for worship is a blessing! No matter how good the technology, nothing replaces the living, breathing body of Christ in a gathered expression. YET, these days are filled with uncertainty as we continue to navigate life in a pandemic. Gathering for worship is a joy, but ought to be done with discernment and care – for your own well-being and the well-being of your neighbor.
As you consider joining us for worship, please consider the following First:
Extend Grace: No plan we create will make everyone happy. To that end, please extend grace to those who are leading – they've never led through a pandemic. Extend grace to one another. Everybody has opinions about the best steps forward. This is a PRIME opportunity for the devil to drive division between sisters and brothers in faith. As the scriptures say – "Resist him and he will flee." Giving grace to one another often requires sacrifice. Let us then look to Christ Jesus who modeled this for us.
Don't Judge: Each person and family are going to have to decide what's best for them. Choosing to attend or stay home does NOT make you a more or less faithful follower of Jesus. This is a no-guilt no obligation zone.
You will be READY to join us if you're WILLING: 
Practice Thorough Hand Hygiene – there will be hand sanitizer available and you are asked to use it both as you enter and as you leave.
Practice Social Distancing – It will good to be together. But, to best love our neighbor it is important in these days to practice social distancing. Please respect peoples' space, both during AND before/after the service.
Wear a Mask – Inside, you will be required to wear a face-covering (mask or shield) that covers both your nose and mouth. Wearing a mask is expected both during the service (with the exception of receiving the Lord's Supper) AND before/after the service. Mask wearing is optional

if you are fully vaccinated

.

Register your attendance – registration is required so that we can continue to monitor the appropriate numbers for our space, so we can serve and keep you safe to the best of our ability, and so we can report data to the Ottawa County Health Department should they ask. 
Secondly, you are READY to join us for Worship if you are ABLE. You are ABLE to return to worship if you are healthy. Please, stay at home if you are sick in any way. If you are in a high-risk group, please consult with your personal physician to determine your able-ness to return to a mass gathering (with masks and distance). Please NOTE: High-risk groups, according to the CDC here.
Please, consider your overall health and any underlying conditions you may have, before choosing to come. We are not the "rule police" and won't kick you out, but DO expect you to consider your own health and the safety of others should you choose to return.If you are WILLING to practice social distancing, good hand hygiene, wear a mask, and register for service AND you are physically ABLE, then you are READY to attend worship.
Sign up for Worship at 8:30am traditional

here

.