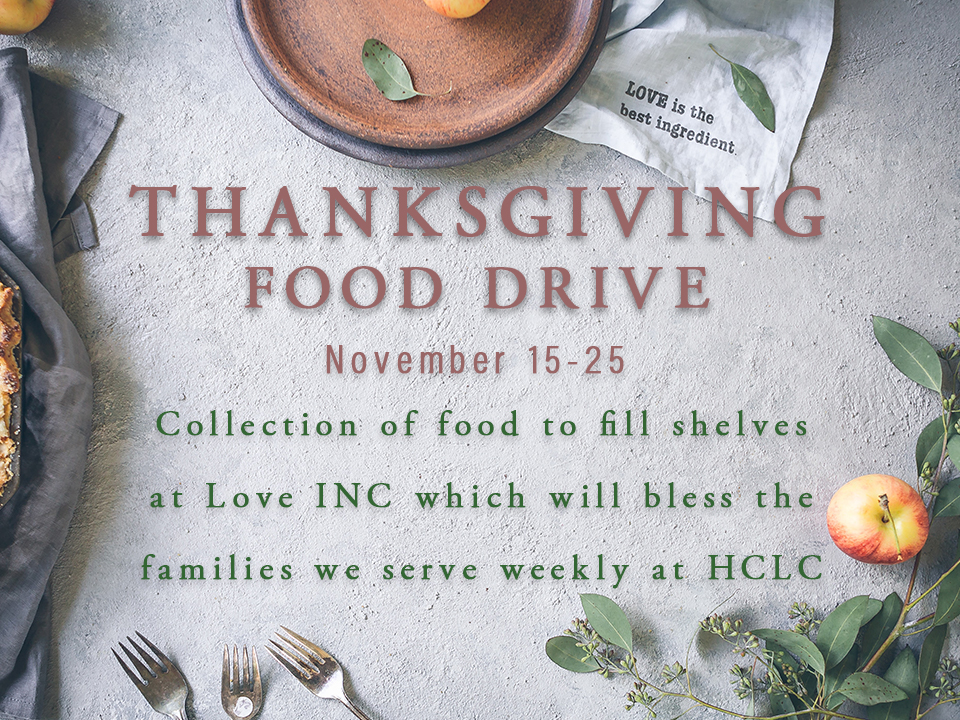 Thanksgiving Food Drive
This Thanksgiving we are partnering with Love INC to collect necessary food donations to bless the Love INC Food Pantry.We are also collecting Meijer $5/$10 gift cards and monetary donations that will bless our Love INC clients with dairy products.
Click here to see the list of what we are collecting.
From now through November 30th, mail in or drop off all donations to the church office, Monday – Friday from 9am to 5pm.
Thank you & contact the church office with any questions.