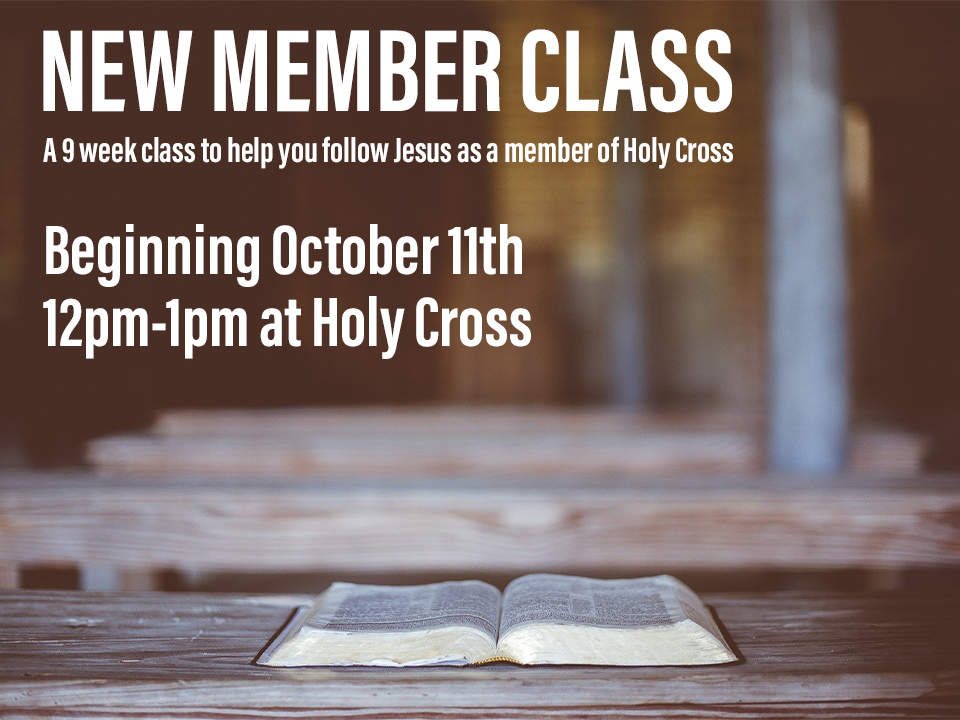 New Member Class
New Member Class with be starting on October 11th 12pm-1pm at Holy Cross and will run for 9 weeks. If you're interested in becoming a member, learning what "Lutheran" is all about, or exploring how to walk more closely with this congregation as we strive to follow Jesus, please join the class.
The class will be a maximum of 10 people gathering in person. If "in-person" is not possible for you, but you'd like to participate, let us know and we'll work with you.
During class we will wear masks and be social distanced. You're welcome to bring your own food or drink since we're meeting over the lunch hour. This class will meet in the Fellowship Hall at Holy Cross and will be led by Pastor Adam.