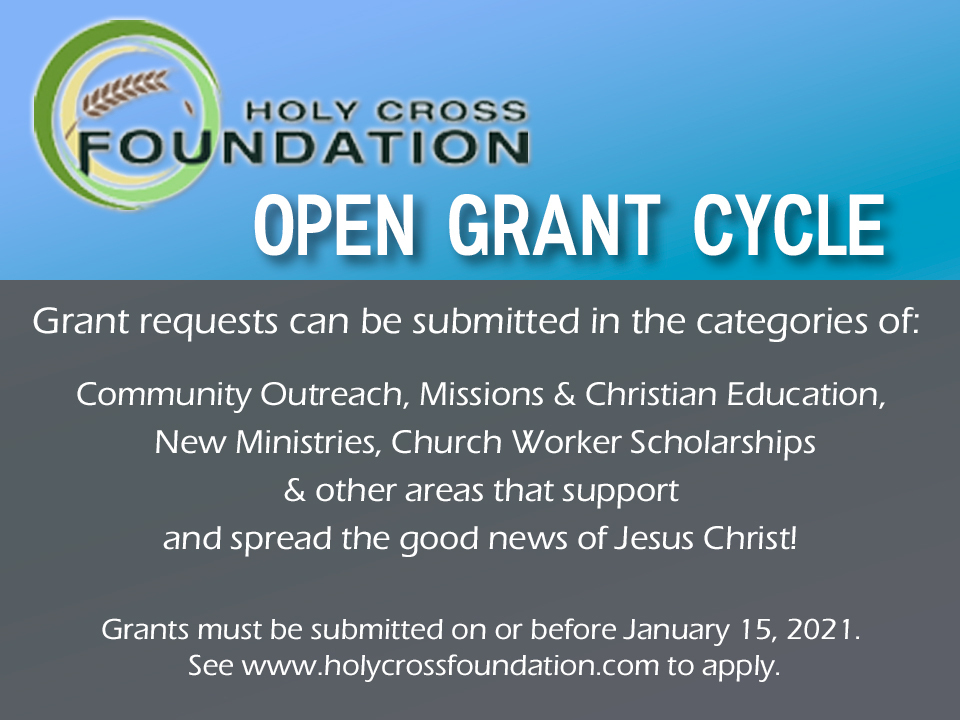 Grant Cycle Now Open
The Holy Cross Foundation has opened a grant cycle. Grants are given to support Outreach, Missions, Christian Education that helps to spread the good news of Jesus Christ. Please go to holycrossfoundation.com for more information or to apply. Grant applications are due January 15, 2021.
Support the Holy Cross Foundation
Your gifts add to the principal of this endowed fund – generating more interest income, so that grants may be funded.
Here are three ways you can support the Foundation:
1) Pledge a financial gift in 2021 on your Holy Cross Commitment Card.
2) Support the Holy Cross Foundation when doing your Amazon shopping, at https://smile.amazon.com/ Select "Holy Cross Foundation of Jenison Inc" as your charity. Amazon donates a portion of your purchases to the Foundation.
3) Give to the Holy Cross Foundation as part of your Giving Tuesday (Dec. 1) donations. Go to holycrossfoundation.com and click on "DONATE".