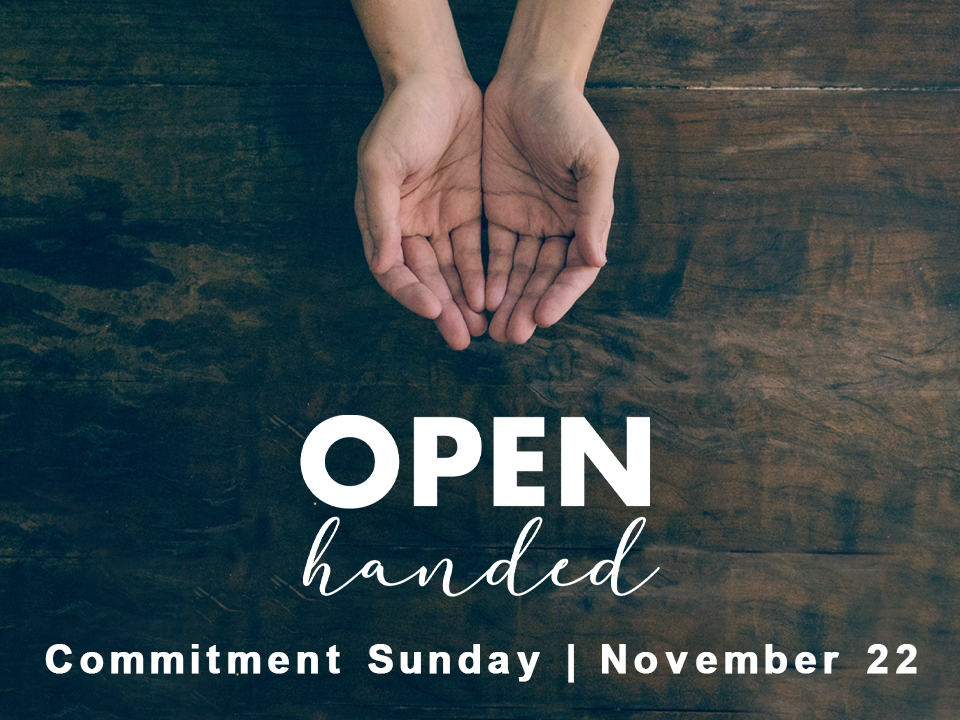 Commitment Sunday
November 22nd is Commitment Sunday. Unlike Commitment Sundays of the past, we will not be in our building to receive your commitment cards.
And while the building is closed, our commitments to God and one another are not. Following Jesus does not hinge on whether or not the building is open.
Our whole lives are offered to Him and his kingdom in open-handed trust.
As such, please prayerfully fill out your commitments cards and return them in the provided self-address stamped envelope! 
We are eager to see what God has in store for Holy Cross in the year to come.
Living in Christ's Kingdom means open-handed living; giving as freely as you receive.
On your commitment cards you can support the Holy Cross Foundation.  For more information about the HC Foundation go to holycrossfoundation.com