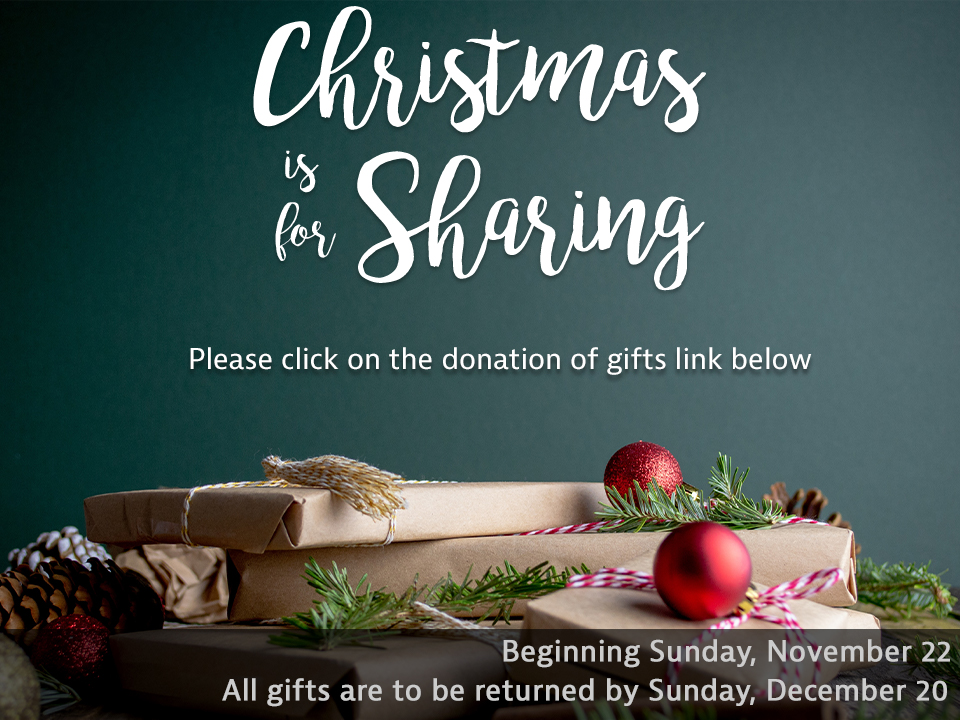 Christmas is for Sharing
"Christmas is for Sharing" 2020, is an opportunity to purchase Christmas gifts for local families that have welcomed this care.
In previous years, you could pick a tag off a tree in the Narthex to select which gift(s) you'd like to purchase.
This year you get to pick which gift you'd like to purchase by signing up for that gift from Sign-Up Genius.
Who will receive these gifts? Families that Holy Cross also serves in connection with Hand2Hand & Daily Shepherd Child Care.
Thanks for helping us continue to build on those relationships.
What else to you need to know? Gifts will be delivered to families on December 21st, so getting things back by December 20th is really important.
Please contact Shawn at the church office 616-457-2420 with any questions.
Click Here for the Sign-up.