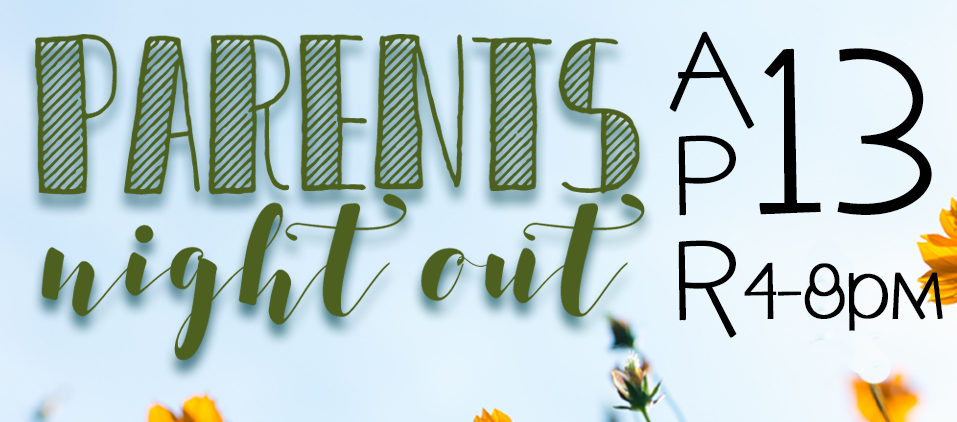 Parent's bring your children and enjoy a night out on April 13, 4-8p.m.
$10 per child.
Space is Limited, please register by April 10!
FAQ:
Children 2-10 years old
Pre-Payment Required
Pizza and Snack Included
Bible Lesson and Craft plus special activities
For additional information or to register please contact the Children's Ministry Coordinator, Heather Pytlowanyj, or call 616.457.2420.
---